Task Management Software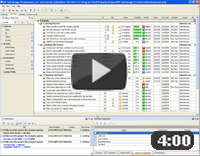 Authorization

TESTIMONIALS
"...This is an excellent program. I'm so glad that I stumbled on to this when researching for task management programs. Very low learning curv, quite flexible, and the price is right. Tried at least 20 other programs, either too complicated, too expensive, or poor documentation..."
Chad Lindsey -
Honolulu, HI
MORE FEEDBACKS

May Day Checklist

| | |
| --- | --- |
| | This May Day Checklist is dedicated to customs of this widely celebrated folk feast. Origins of this merry holiday are in the ancient pagan times of Europe when people worshiped powers of nature. With a help of this Checklist you can study roots of this festive date, its modern status, along with some Anglo-Saxon traditions connected to its celebration. |

---

| | |
| --- | --- |
| Order 750 checklists in MS Word and PDF printable format at $49.99 USD only. | BUY NOW! |

May Day Origin:

The first day of May is known as May Day. It began as a Pagan festival celebrated across the ancient Europe and it was dedicated to beginning of summer – time when warmer weather begins and flowers and trees start to blossom;
The ancient Romans celebrated the festival of Flora (goddess of fruits and flowers), which anticipated the beginning of summer season and was connected to spring fertility rites. It was held annually from April 28th to May 3rd;
The modern May Day is often associated with recognition of socialistic ideology as far as it had a great significance in all socialist countries (such as USSR), being grandiosely celebrated as International Workers' Day. Nowadays, May Day is rather recognized as Labour Day which commemorates the fight for the eight hour day, and it is still often used to demonstrate protests;

May Day Traditions:

Traditional English May Day celebrations include the following activities:

Morris Dancing – a traditional English folkdancing accompanied by music, performed by groups of men or women who wear merry and odd carnival costumes. The traditional attributes such as sticks, swords, handkerchiefs and bells may be wielded by the dancers. According to one of versions, the name of this folkdance commemorates a custom when the dancers painted their faces black, and people associated their look with dark-skinned Moors;
Crowning a May Queen – the highlight of the day was an activity of crowning a May Queen who was elected from pretty teen girls and played a role of a ceremonial head of the whole festival. She didn't take a part in public games or dancing, but she sat on her "throne" decorated with flowers, wearing a flower garland (her "crown") and observing the feast.
Maypole Dancing – people used to cut down young trees and stick them in the ground in the village to mark the arrival of summer, then they danced around these tree poles, holding at their hands long colored ribbons which had one of their ends attached to the top of the pole (that was richly decorated with flowers). This dancing resulted into enveloping the pole with a beautiful plaited pattern of ribbons.

May Day Garlands are the indispensable attribute of the feats. They are made to adorn people's heads and decorate their homes. These garlands were created according to traditional methods to be made from fresh green leafs and flowers;
May Day Baskets are often made by little children who fill them with candies, spring blossoms or other ...




---

| | |
| --- | --- |
| Order 750 checklists in MS Word and PDF printable format at $49.99 USD only. | BUY NOW! |

CentriQS Tasks Management Solution

Looking for multi-user task management software? Try CentriQS complete task management solution for planning, tracking and reporting tasks, projects, and schedules. Increase productivity of your small business or office by better organizing your employees' tasks and time.

FREE Download CentriQS
CentriQS -15% OFF
All-in-one business management software
for small and midsize enterprises

---

VIP Task Manager
Multi-user project management software
to plan, schedule and track project tasks.

---

VIP Checklists
More than 750 ready-to-use to-do lists
to plan your personal and business life

---

VIP Team To Do List
Professional task management software
to make and send team todo lists by email

---

VIP Organizer
Personal time management software
to organize time at home and at work

---

VIP Simple To Do List
Simple and effective to-do list software
to plan daily chores, trips, wedding, etc.