Task Management Software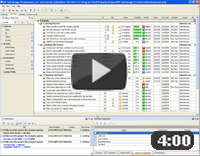 Authorization

TESTIMONIALS
"...This is an excellent program. I'm so glad that I stumbled on to this when researching for task management programs. Very low learning curv, quite flexible, and the price is right. Tried at least 20 other programs, either too complicated, too expensive, or poor documentation..."
Chad Lindsey -
Honolulu, HI
MORE FEEDBACKS

Road Trip Checklist

| | |
| --- | --- |
| | Use our Road Trip Checklist as a step-by-step planning guide to do everything in advance before your travel starts. The checklist covers all the details of the best car trip and gives you a list of road trip necessities. |

---

| | |
| --- | --- |
| Order 750 checklists in MS Word and PDF printable format at $49.99 USD only. | BUY NOW! |

Making Decision.

Planner. The first and foremost step in planning your trip refers to downloading task management software that serves as an electronic helper for planning and scheduling your vacation tasks. For example, you can use VIP Task Manager to plan your activities in the best way.
Destination. To make your choice regarding the final destination, it's recommended to dedicate your destination to some special event that you want to participate in. For example, you may want to visit a fairy festival in Brazil so the destination may be Parintins, Rio de Janeiro, Sao Paulo or other wonderful Brazilian cities. Use your imagination and the web search to choose event time and destination for your vacation.
Type of Vacation. Any road trip should be planned in advance. If you want your travel to be wonderful, you need to decide on the type of vacation. You can choose between the following types:

Golf vacations
Spa vacations
Ski vacations
Carnival vacations
Party vacations
Beach vacations
Places of Interest. During your road trip you will visit multiple places (vacation spots, cities, resorts, theme parks, museums, tourist attractions etc.). Perhaps, it will be interesting for you to visit these places. That's why you need to plan in advance for what places you want to visit.
Reservations. You can't travel without regular stops. If you plan to take a trip in more than 1 day, then you will certainly need to make reservations. You can use the web search to find websites providing motel reservation services. For example, you can visit the Tourism Offices Worldwide Directory that contains a wealth of information about travel destinations, contacts of official tourism agencies, a list of the best ideas etc.
Travel Agent. Although you can personally find plenty of guides and travel management tips, it is recommended to contact a professional travel agent and get advice on the best planning of activities. This step will help you save your time and make a better decision on your future vacation.
Travel Partner. It's recommended to take a road trip with somebody. A travel partner(s) will help you make your vacation more wonderful and safe. That's why you need to think about potential candidates (relatives, friends, co-workers, wife, husband, mother-in-law, etc.) and talk to them to make sure they share your idea and are ready to take the trip.

Making Necessary Arrangements.

Passport. If you are going to travel abroad, you will need to apply for passport and Visa before your vacation trip starts (at least 3 months in advance).
Travel Insurance. A travel insurance certificate is one of the essentials. You need to shop for this document in 1 month in advance.
Birth Certificate. It's recommended to take a copy of your Birth Certificate with you (just for paperwork purposes), so make a copy of this document and pack it in your hand luggage.
House. While you are on vacation, your home should be kept in safe. Installing a warning system is strongly required! Also you can consider hiring a house sitter or just asking your relative/friend/neighbor to check your house in your absence.
Pets. Treating for pets is one of the key rules. It will be your biggest mistake to forget about making arrangements for your pets. That's why you need to take care of your pets. With reference to the previous step of this template, you can ask a house sitter or your relative/friend/neighbor to take care of your pets.
Paper Delivery. Before your vacation trip starts you need to stop your paper delivery by notifying Post Office and asking for holding your mail.
Announcement. You need to tell everybody (friends, relatives, colleagues, management) about your future travel. Also leave your cell phone number with relatives and friends.

Packing Bags.

Bags. You can't travel without bags (even if you're going to take a car trip). That's why you need to make sure you have all necessary bags. Also consider shopping for additional bags.
Packing. It's recommended to start packing bags in several days before your leave. You need to pack the following necessary items in your bags:

Prescription medicine.
Traveler's checks.
Food.
Toys and games for your kids (if any).
Paper towels and toilet paper.
Disinfectant spray.
Camera, manual, charger, extra flash memory cards.
Foreign-language dictionary (phrase book).

Checking Car.

Technical Checkup. It's impossible to organize a wonderful trip if your car is out of service. That's why you need to ask your car technician to conduct technical checkup and repair any breakdowns.
Kit of Emergency Items. In your car there should be an emergency kit with all necessary items for first aid and also prescription medicine. Make a revision of this kit to check whether it includes basic items for first aid.
Items in Your Car. During your trip there are some items that you may need to use. For example, you can consider ...




---

| | |
| --- | --- |
| Order 750 checklists in MS Word and PDF printable format at $49.99 USD only. | BUY NOW! |

CentriQS Tasks Management Solution

Looking for multi-user task management software? Try CentriQS complete task management solution for planning, tracking and reporting tasks, projects, and schedules. Increase productivity of your small business or office by better organizing your employees' tasks and time.

FREE Download CentriQS
CentriQS -15% OFF
All-in-one business management software
for small and midsize enterprises

---

VIP Task Manager
Multi-user project management software
to plan, schedule and track project tasks.

---

VIP Checklists
More than 750 ready-to-use to-do lists
to plan your personal and business life

---

VIP Team To Do List
Professional task management software
to make and send team todo lists by email

---

VIP Organizer
Personal time management software
to organize time at home and at work

---

VIP Simple To Do List
Simple and effective to-do list software
to plan daily chores, trips, wedding, etc.